The note above reflects how I felt when I first started web page building.  Now, thanks to all the help I received in the beginning, I'm learning more and more everyday.  I am no longer mystified by HTML and I am able to make my own backgrouds, graphics, and animations.  Now I share my talents and treasures with others.  Visit TisSoon Graphics for some free background sets, transparent graphics, and animations.

Site Maps - Navigate This Site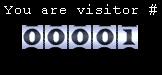 Please Vote Using Fast Access Vote Page!

Site Fight Visitors Please Sign Spirit Book

HTML Allowed

Learn About Vote Exchanging and why  Blind Voting  is not Cool.

All Other Visitors Please Sign Bravenet Book

Also Allows HTML




I've also discovered Web Competitions as a tool to help promote my site.

I've made lots of friends and had so much fun exchanging visits to other pages in competitions.  My very first web competition was The Sitefights.

It's  friendly, fun, and spirited.

My team is DJesters Royale  -  Entered 1/10/00

I'm now retired from the main competition but still participate in The Spirit Page Contest.  I've also entered a top site competition.  More fun and more friends!

It would really be Kind of you to drop a Quick Vote  for Tis Soon The Season

Just Click on the Fast Access Button And Click on One Or All Buttons at the Top Of The Page.   Thanks again for being here, and I hope you enjoy visiting my pages as much as I enjoyed making them.

New To Web Page Building & Competitions?

Vote Exchange

Web Rings

Boards

Lists