"We're Lookin' Over - For A Four Leaf Clover"

"Sure n begorra!!  All the bevrridges on this page are grrrreen milk shakes. Jest n' case yer wondrin"










The Wee People Are Dancin' Fer Luck!!



You'll Have Good Luck If You Vote!


Now This Oughta Liven' Up Ta Party!

Oh Ho...Those Green Milkshakes Will Surely Help!

Think I'll Plant A Clover For More Good Luck!

Who rrrr'ya callin' Shirley?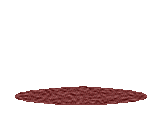 About The Leprechaun Graphics On This Page:  I found these animated leprechauns, and the pot of gold in an archive.  The archivest reported that these animations were not his, however, he did not mention the artist.  If you are indeed the artist and would like credit here, please let me know.  I like giving credit where credit is due!  Thanks.

The Background and Roll Over Image clover patch is my own work.  If you would like to use these, I'd appreciate a link back to http://www.homestead.com/justforlaffs