Big Picture Site Map - Navigate This Site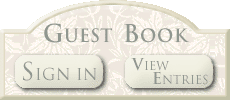 Other Dear Visitors Please Sign My Bravenet Book

Limited HTML Coding Is Allowed

Homestead Guest Book - No HTML

For everything there is a season,

and a time for every matter under Heaven.

A time to be born, and a time to die.

A time to plant, and a time to reap.

A time to kill, and a time to heal.

A time to weep, and a time to laugh.

A time to mourn, and a time to dance.

A time to break down, and a time to build up.

A time to seek, and a time to lose.

A time to keep, and a time to cast away.

A time to rend, and a time to sew.

A time to keep silence, and a time to speak.

A time to love, and a time to hate.

A time for war, and a time for peace.

From The Book Of Ecclesiastes

And that is what Tis Soon The Season is about.

      When we were young the time just never seemed to go fast enough.  

We couldn't wait for the next step, always pushing ahead, looking over the next hill, wishing things would move along quickly to a time when we could be grown up and find happiness.

     And then, as young adults, after those easy highschool days of fun and lazy summers off, time started to take on a different aspect.  It was time to make decisions.  To chose a path and make choices that would affect our future.   We still had plenty of time ahead of us, but it seemed we were spending our youth on studying and working and getting ready for the responsibilities of adulthood.  But it was time to plant what we would reap.

     After we made our choices we had to live with them.  We started to understand that it's very difficult to turn back time.  Most would not get another chance to go back and choose a path towards a different life.  We were learning that time was not on our side, but working against us.  We drove our cars too fast, ran up steps, rushed through meals, and got on that treadmill called working for a living.

    Then a seed of hope as we realized, we could have time for the things we wanted to do, if we managed our time wisely.  We learned to make time for relationships and marriage and later children.   There were days when we wondered if we would ever get caught up with all we had to accomplish, but a time to dance would come.

  We watched our youthful soldiers march off to unpopular wars.  We were happy when peace was established once again.   But knew that there would be more war, unrest, and hate, hoping for peace on earth, knowing it was not going to happen in our lifetime.  So, we settled for peace in our own time, our own home, our own hearts.

  We wept when time took our parents from us.  We laughed as our daughter took her first steps and said her first words. We loved and we hated.  We sought our youth again and again, only to loose it as time marched on. 

   We watched our child try to grow up too fast.  Wiser now,  we fought hard to keep her innocent and told her to enjoy her youth.  She thought the time was crawling by, but we could see it flying.  "Are those pants too short for you already"?  "I just bought them".  My daughter would come home and say, "Mom, I'm going with a boy.  My answer was inevitably "Going Where"?

  However, the time did go by much too quickly.  Before we knew it, she was a grown woman, college graduated, professional, working, and moving on and out.  On the good side, we could slow down now.  Pressures became less, retirement bloomed ahead.  Now we would have the time to dance...if we weren't too tired.

  So now that I am retired, I'm spending my time learning.  Not, because I need to, but because I want to.   I built my first web pages in November of 1999.  I've since taught myself html and how to make graphics and animations using psp.    Everyday, I learn an easier and better way to do things with this computer.  This background is one I made.  I love making graphics but hate trying to find them after I make them. lol  I have a 25 gig hard drive and I've used up almost half of it.  I'm getting ready to buy another computer with the fastest processor I can find.  When I was younger, I liked to drive fast.  Now, that I'm a little old lady, I still have to have my speed fix!  They used to call me lead foot....Now I guess you could call me "lead mouse".  *G* 

   I've learned a lot, but I do need to learn how to turn this computer off and spend time doing other things.  That's going to be a little difficult, but hopefully I have the time to try.

If you have a minute, a vote from you would be so kind.  Please Click on The Button Below to go to a fast loading vote page.  Thanks!


Background by TisSoon Graphics

Click On The Button Below If You Would Like The Complete Set For Your Own Personal Web Page.  I Request A Link Back To TisSoon Graphics at http://www.homestead.com/justforlaffs

This Spirit Book Is For My Dear Visitors Who Love To Leave Dustings, Spirit and Parties In Guestbooks

HTML Coding Is Allowed