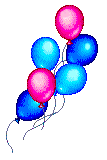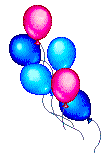 Hey... It's A Party!

And I'm Here To Say

Enjoy Your Birthday In Every Way!

I've Brought My Blue Berry Crew Along

We'll Dance And Sing A Friendly Song





We Are Little, It's True

But Our Hearts Beat True Blue

When We Say With Great Joy

That This Party's For You.

Happy Birthday To You

And What Ever You Do

Have A Great Day

Happy Birthday

Happy Birthday To You!



I Am Your Host - Blueberry

I'm Smiling Because It's Your Birthday!

Here Are My Little Party Berries.

They Are Berry Happy To See You.





Here To Celebrate

Your Special Day

We'll Sing And Dance

In A Most Happy Way!






It's Your Day

Boy Oh Boy!

We're So Happy

We're Bouncing With Joy!



Blue Berry Sprinkles

To Make This Day Grand

Partys And Birthdays

Just Go Hand In Hand!


Happy Birthday To You!

Do You Like This Surprise?


Now Here's Some Dessert

Yum ...  Blueberry Pies!


Blue Berry Pies

With Blue Berry Eyes?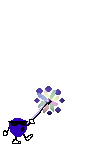 Oopps - We've Been Spotted!

We're Olives Dyed Blue

We Planned And We Plotted

To Party With You!



Who's This?

It's SoLiliQuill

Practicing Her Birthday Speech










Hey Birthday Girl!

Glad You Could Make It!

Lively Balloons

We Blew Til We're Blue

We Just Love To See Them

We Hope You Do Too!

Have A Fantastic

Birthday!



Whoa! Look Out Below!

Just Who Are These Guys?





Know Someone Having A Birthday?

Send This Page With Your Own Personal Message

By Clicking Below